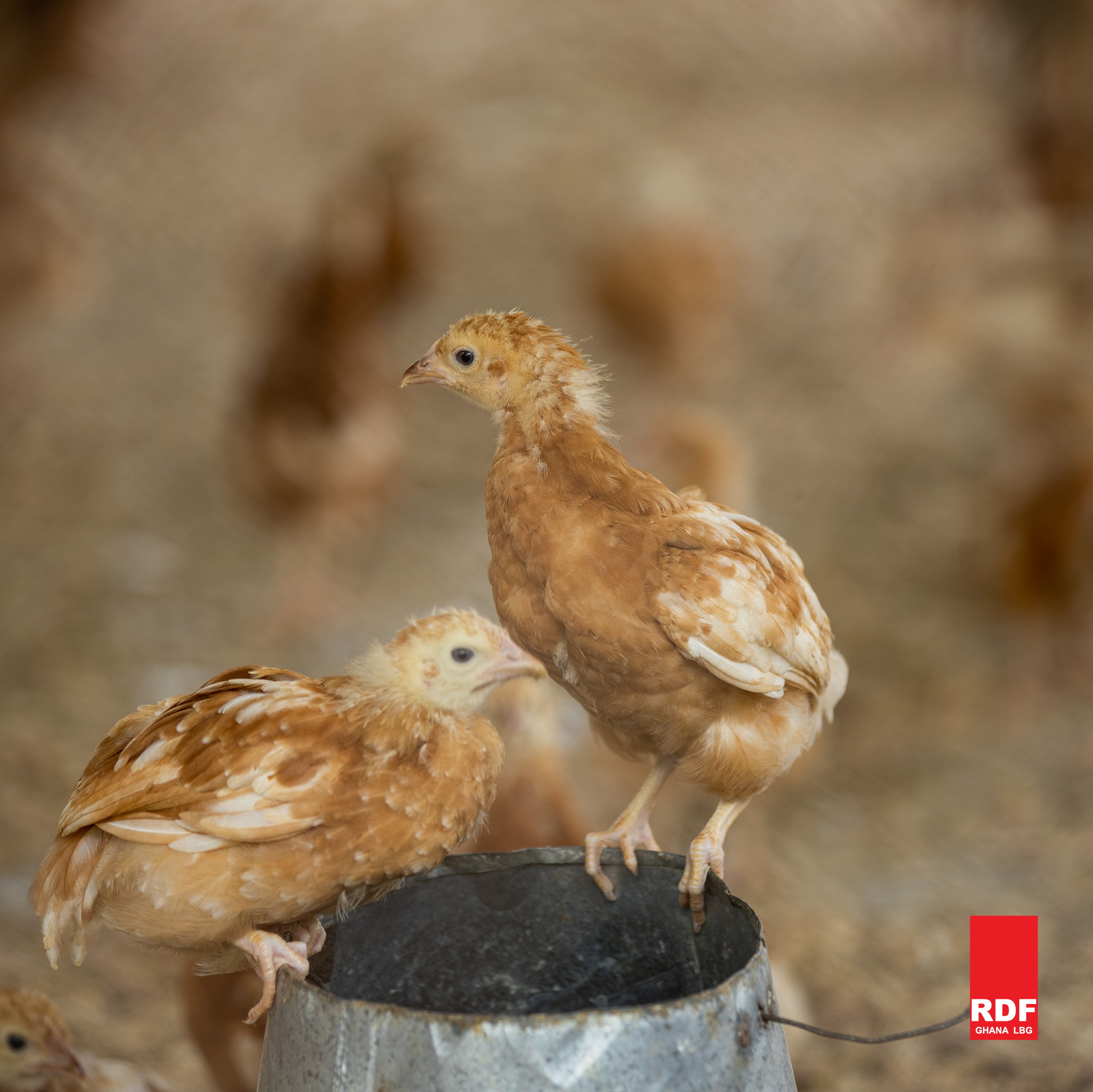 Have The Chickens Come Home To Roost?
Many people who have grown up in typical traditional Ghanaian homes are familiar with animal rearing as a part of their socialisation. Stray chickens are a daily sight in the country's communal living where hen coops are dotted around neighbourhoods. For those who attended public Senior High Schools (SHSs) in Ghana, your house warden's
backyard was the best place to spot any 'unsuspecting' chicken minding its feed and not another's business. Stories abound of notorious students who for a lack of control of their appetites courted trouble for stealing their wardens' fattened chicken saved for Christmas. For the neighbourhood chickens that are spared the torments of unrelenting fire, it remains true that they often come home to roost.
The idiom, the chickens come home to roost is attributed to the notion of bad deeds
coming back to haunt their originator. The expression is long established in the English language and was published as early as 1390, when Geoffrey Chaucer used it in The Parson's Tale'. Centuries after, this idiom seems to find a place in Ghana's poultry industry. Recent developments in Ghana show that the poultry industry may suffer a collapse, a situation all stakeholders in agriculture should worry about. According to the Poultry Farmers Association , around half of Ghana's poultry farms have already closed since last year. Association member, Yiadom Boakye, said if no action is taken to support the sector, poultry farm numbers may further reduce to 10% of that number by the end of 2022. Poultry farms are shutting down mainly due to the high price of feed and/or the lack of it. Could this be an indication that longstanding unaddressed industry problems are coming back to bite us? A case of chickens coming home to roost?
Research shows that in Ghana, poultry consumption is dominated by chicken meat.
This is followed by other poultry options like guinea fowls, ducks, turkeys and ostriches. A 2021 study of profit efficiency of layer production in Ghana further corroborates this, stating that in 2018, the livestock sector in Ghana was primarily dominated by poultry production which contributed 37% of total domestic meat production. The medium-scale and small-scale enterprises (MSMEs) highly influence these statistics with their 80% control of the sector .
Though feed supply appears the most pressing issue now, the industry is fraught with
other challenges like disease outbreaks and the heavy importation of pre-cut frozen
chicken which is cheaper for the consumer than the local chicken. Local poultry
processors in Ghana lack the infrastructure and equipment to compete with the ever-
rising rate of chicken importation. Through the rough patch, RDF Ghana is supporting the poultry sector with funds and technical assistance (TA), yielding some results to sustain livelihoods.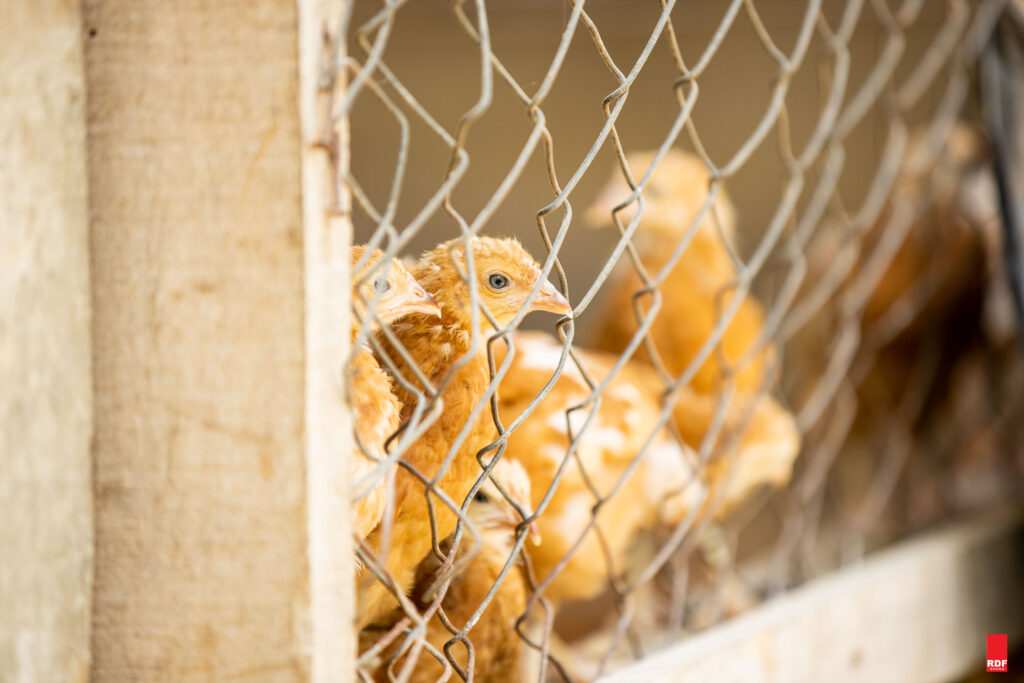 RDF Monitoring Visits – A Bird's Eye View of the Poultry Sector
RDF's monitoring visits to poultry farms in the Western North and Ashanti regions in
May and June 2022 discovered some of the aforementioned problems highlighted in the media. We visited Zakari Abdulai at Barekese in the Ashanti Region who farms for a
living. He owns a poultry farm which sits on a two-acre land. He has had 6,000 birds in
total until recently when he sold 2,000 birds. At the time of visiting, he was expecting a
new delivery of 2,000 Day-old Chicks (DOCs). Zakari reports an egg laying rate of 80%
matching a gain of 180 crates daily. However, his business is burdened by the high cost
of feed, especially maize.
Zakari is a beneficiary of RDF's line of credit made available to Nwabiagya Rural Bank. Through this facility, he has been able to buy more feed for his birds to keep his
business running. Zakari is relentless in growing his four-year-old business; he is
supplementing his feed purchase with the cultivation of a maize farm neighbouring his poultry farm.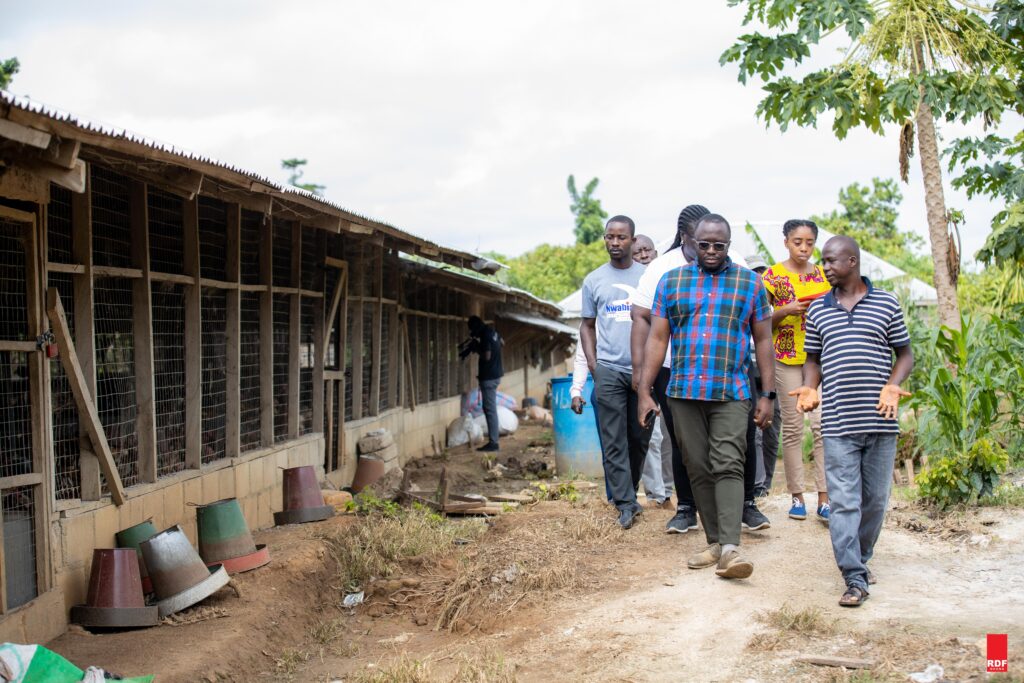 Another RDF beneficiary, also under Nwabiagya Rural Bank, is Gyamfi Boateng whose wife started the business in 2004. In his bid to support his wife, Gyamfi, a retired teacher, manages his wife's poultry business. In his own words, "I do this for my wife and myself." It is interesting to learn that just like Zakari, Gyamfi invested his loan in
poultry feed. Even though he sells over 100 crates of eggs in three days, the cost he
has to bear in feeding his birds makes business stressful. Gyamfi, who is also the Chairman of the Poultry Farmers Association in his locality (Offinso South Municipality), almost downcast, suggested that dropping out of the industry may be a better idea for him in his present state as a pensioner. He confirmed that a good number of farmers were dropping out and selling their farms. The group, which initially had 40 members, now reports only 20 active members with 14 members only showing up at their last meeting.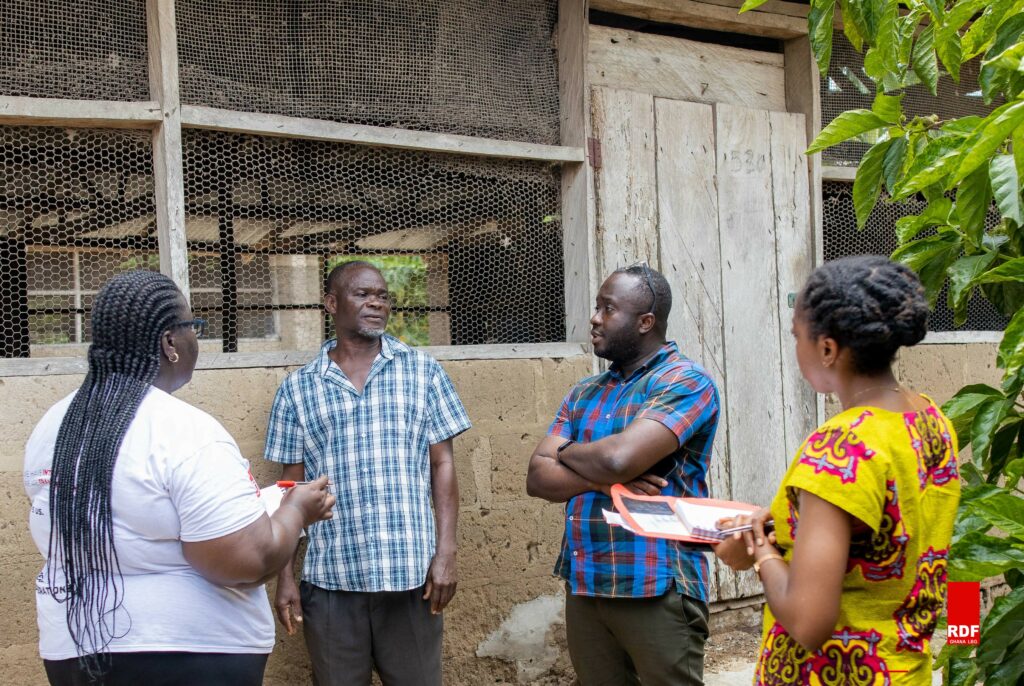 The situation on feed availability and price is not different in Bibiani at John Ackah's. On the brighter side though, John has benefited from an RDF-sponsored poultry management programme. He indicated that the technical assistance (TA) was beneficial to him such that he had implemented some of the new knowledge from the programme. The Monitoring Team saw firsthand his footbath which he said he did not have until after the TA intervention. The poultry management training programme has
grown beyond a fixed period of professional support. John now has consistent
engagements with the facilitators of the training. Following the rapport established with the programme facilitators, John has enjoyed free service in testing the quality of his poultry feed.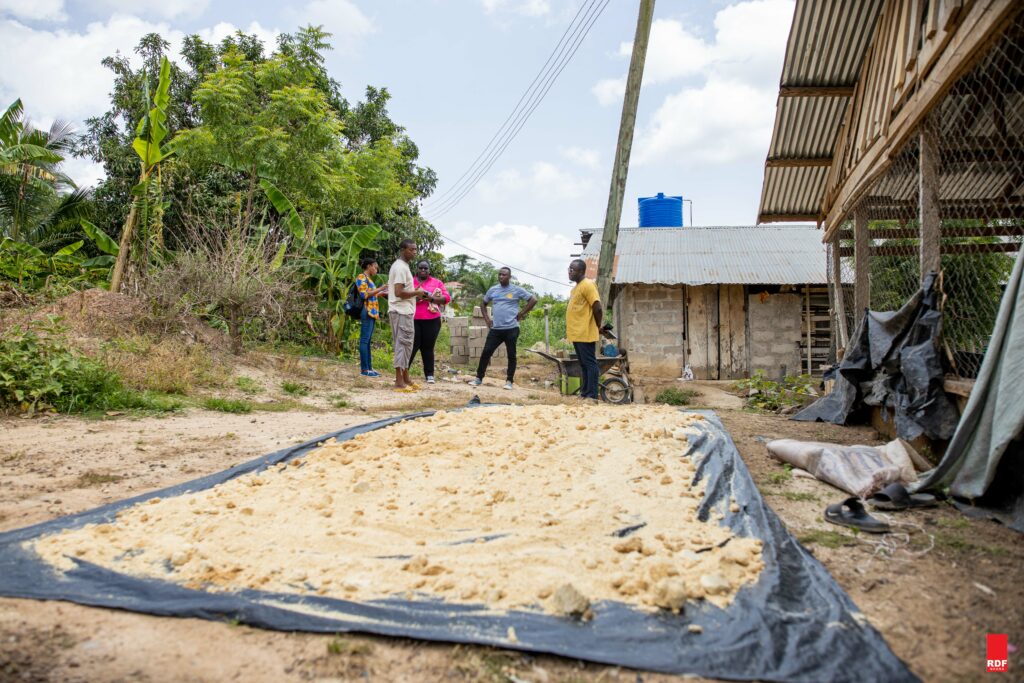 Have the chickens come home to roost?
RDF has invested a little over GHS3.3 Million in Ghana's Poultry industry, constituting
15.7% of all disbursements made to agriculture since 2018. Even though the
organization is here for the long haul, it will take more than our efforts to make the
poultry industry rebound. Have the chickens come home to roost? Are we bearing the
brunt of the longstanding challenges like illegal grains export? In the wake of global
conversations on food sufficiency, it is time for Ghana to revamp grains production for a robust poultry sector. The matter about the importation of frozen chicken must also be
addressed for the benefit of Ghanaian poultry farmers. A resolution of the outstanding
problems in the sector will be a feather in the cap for the Government of Ghana. Our
visits found that averagely, farmers spent 70% of their production cost on feed. If these problems persist, what will happen to Zakari's dream? Will Gyamfi be right about abandoning poultry farming, a worthwhile pastime in his retirement? Perhaps John Ackah's joy after the RDF intervention programmes may be short-lived. RDF is not relenting in supporting Ghana's poultry sector with access to finance and technical assistance. What can you do to help?